Discover more from Eleanor Snare Writes About ...
Intersectional, Ecological Arts Education and Enterprise through Service and Legacy
Outside the Lines #7
The move to Substack. Mr Doctorow. Covid jewellery. The truth about gamification.
Welcome to issue #7 of Outside the Lines.
Look, we're on Substack!
Since 2016 I've run my email newsletter from Mailchimp. It's fine. It's fine. But I was spending more time fiddling with layouts than I was writing the thing.
So I'm trialling this edition on Substack. The reading experience is cleaner. The email is less likely to get lost in a promo/other folder. There's a space for you to comment on what you read, which is very cool. And if you don't like it - we can switch back to Mailchimp.
---
The move to Substack is also part of a wider behavioural trend I'm adhering to in my own life.
The trend? To simplify and shed.
Autumn often brings that vibe out in a lot of us - the desire to let go and hunker down - and this year, especially, I'm feeling it. Life is challenging. Hey, life is suffering. So why make it more complicated, difficult and fiddly?
And in the digital world: why have my online habits centre around a couple of mega companies just because that's how I've always done it, and I couldn't be arsed to think of an alternative?
My detachment from Facebook is reaching new heights with Newsfeed Eradicator. I recently went from following ~650 accounts on Instagram to 90 (that's an 86% decrease). I'm investigated alternative email providers to dislodge Google's tentacles from my online experience (current favourite: Mailbox.org).
A lot of this is down to the epic article you'll see as the first link below. But also it's about what we need to do to change our world for the better. We can't just keep doing the same old thing and expect different results - either on a personal stage or a global one. New behaviours can start with something simple, like streamlining social media usage or meditating every day, and end with profound, far-reaching impact.
As always, thank you for reading and travelling with me on this journey to experiment, explore and expand our experience of Life (even in only the smallest of ways).
Any thoughts, suggestions or compliments on what you read, try out Substack's commenting feature or drop me a line hello@eleanorsnare.com.
---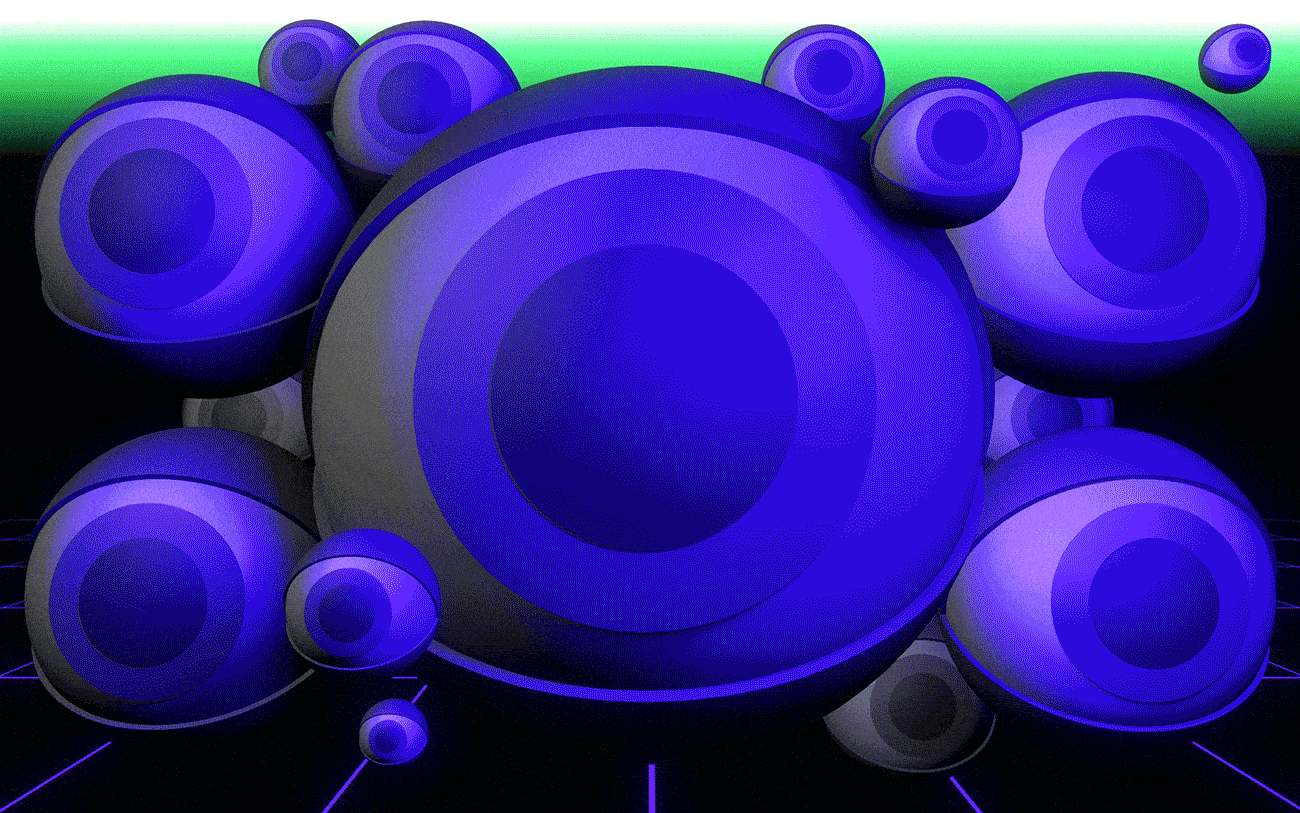 One of the compliments I like to give is "I've got a lot of time for [insert name here]".
Time is our most precious resource, so it's a precious compliment.
And I've got a lot of time for Cory Doctorow.
I read Down and Out in the Magic Kingdom years ago and his combination of literary talent and believable-but-eerie prescience won me over. Recently I read his short story collection, Radicalized, which is not for the faint of stomach but contains some touching moments of redemption.
You too will need a lot of time for Doctorow in this epic - and I really mean epic - read published on Medium: How to Destroy Surveillance Capitalism.
It made me laugh, it made me think, it made me research frantically with a worried look on my face to find out - shit, that terrifying thing you just read about a monopolised internet? Actually true.
As the leader on a university module titled 'Digital Branding and Communication', I am in the interesting position of teaching what's behind the curtain when it comes to online marketing (spoiler: it is truly as disappointing as that old codger from the Emerald City). I feel confident in what I teach - some cool theories from behavioural economics, a few world-moulding ideas out of Stanford - but this article? This article encouraged me to re-think my entire approach to the module; to instil in my students the complexity, the power, the fundamental social issues at play when we talk about 'digital communication'.
---
The phrase that's popped up a lot for me recently is 'servant leadership'.
I always take it as a sign that I need to look into a subject in greater depth if a phrase, word, name or idea keeps popping up in my everyday life.
If I'm completely honest, I had no idea what it was other than lots of people who seemed interesting were talking about it and it held some sort of emotional resonance for me. When I thought about it, even just thought about the phrase, it seemed to mean something.
A fella called Robert E. Greenleaf cemented (invented?) the term - although as with all these things I believe the specific qualities of servant leadership had been around for a long time before it was named in this way.
What was really fascinating, when I looked at the 10 characteristics of servant leaders, was that I went "Huh." As in "Huh, isn't that just what leaders should do anyway?". Everything that's listed is, in my mind, simply good leadership.
I believe we are at a point in time where we are reaching for new models of leadership as we are exposed to the reality of the old ones: they are dysfunctional at best and destructive at worst.
You can read a simple, clear, useful explanation of the fundamental principles of servant leadership in this article from MindTools: Servant Leadership. And if you are in any sort of leadership role - you may be a manager, parent, entrepreneur, or frankly just a human being trying to live their life and give something to this world - I'd recommend taking a look.
---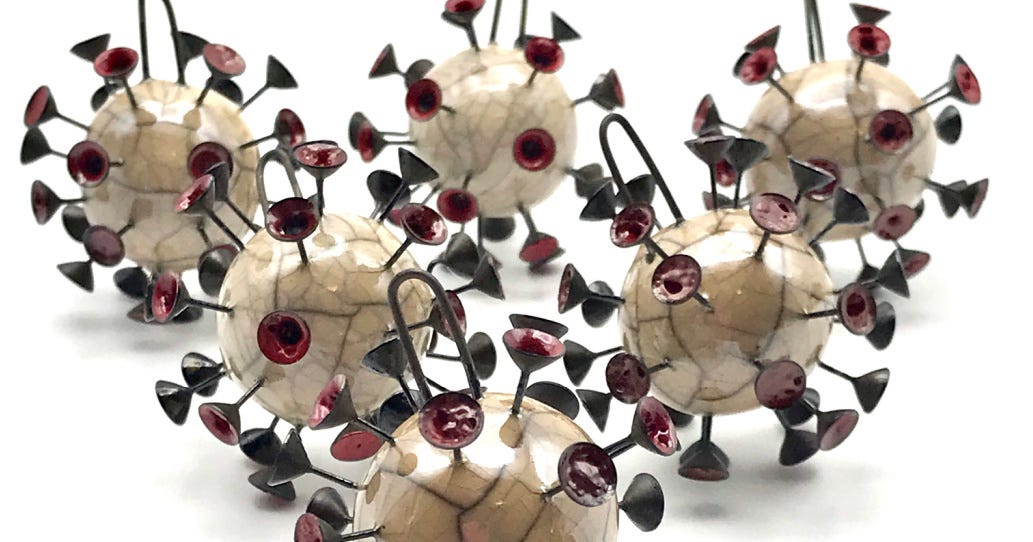 One of my favourite hobbies is jewellery making.
But when I got rid of the majority of my belongings before living abroad, the jewellery making gear went with them.
So I've been starting afresh with inspiration and techniques for making in 2020, including projects from magazines like Beadwork, published by Interweave.
They recently shared a blog post highlighting how Covid-19 had inspired makers from their community, which you can read here: Jewelry Artists Share Their Creativity in Quarantine.
I love stuff like this. It reminds me of a friend who started a series of Coronavirus paintings which attempted to express her tumultuous emotions and ended up being wildly popular with her social media community; or Vic Lee's Corona Diary 2020, which sold 2,500 artist's editions and is now in 'official' publication.
Artists are, constantly, trying to work out ways to tell stories: about their thoughts, about the way they see the world, about WTF is going on. And with a global pandemic there are now more stories, darker stories, redemptive stories which need to be told. Nothing communicates and commemorates the human experience more than art - whether it's a Coronavirus pendant or a much-needed mural.
---
My partner is a DuoLingo whiz.
Every day he logs on, talks to himself in Spanish and earns ever-increasing volumes of 'gold hats' (what we call crowns in our house).
He pays for DuoLingo. He gets that Streak Freeze thing. He earns the badges and tells me where he is on the leaderboard.
Meanwhile, I'm preparing a lecture on the use of gamification in mobile apps and reading articles like this one: Does It Work? The Truth Behind Gamified Learning.
Gamification is, in the words of the article, "the use of game-like attributes in non-game contexts".
I was interested in the article too because my preferred 'productivity' app / website is Habitica, which is designed entirely like an RPG and where you get to trade task tick-offs for weapons, power ups and other enjoyable nonsense. (Currently, I'm riding a giant purple flying pig because I prepped all my lectures ahead of time).
But does it work? And how does it work? And how long for? Check out the article if you're keen to get a look inside your own head and understand what drives someone to stack up those gold hats like they're going out of fashion.
---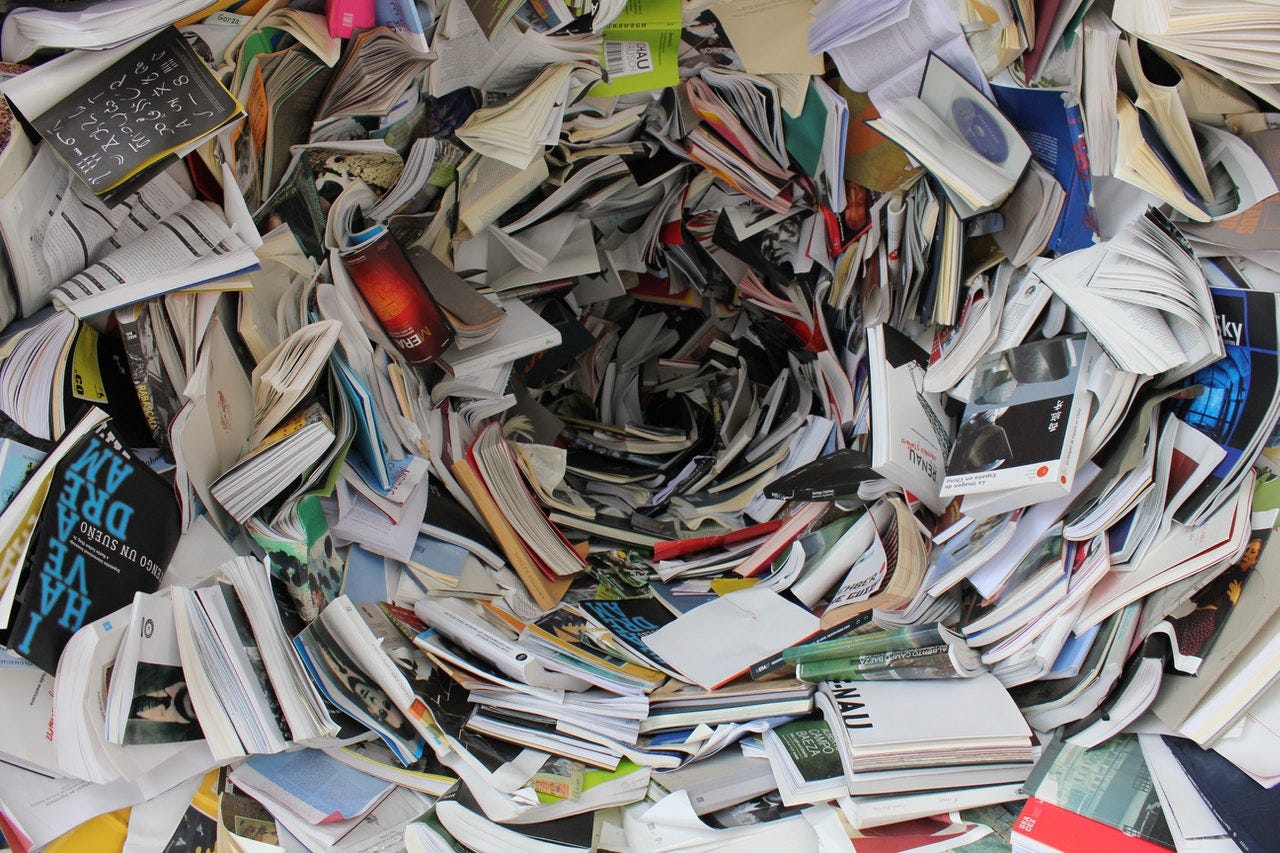 Finally, a post from me.
It's here: Low Effort Tips to Find Your Way Out of Idea Overwhelm.
If you, like many others, have been frenetically pivoting since March, you may be at a point where the number of ideas you have that you could do is directly proportional to the overwhelm you're feeling at doing any of them.
The post is based on a recent Monday Night Live (8pm BST on Instagram) and offers a few reality checks about having 'too many ideas' as well as a set of questions to work out which idea to work on next.
---
Upcoming
Ways you can join me in learning, discussing and growing over the next month-ish.
Monday 28 Sept
20:00 - 20:45 BST
'Monday Night Live: Creativity for Healing'
My weekly Instagram Live
Free to attend
📱 Follow me / tune in here

Tuesday 29 Sept
09:30 - 10:30 BST
'Listening to your inner artist'
Live interview for Another Door
Free to attend
🖱 Save your spot here

Tuesday 29 Sept
12:00 - 13:30 BST
'Virtual communication with impact'
Panellist for Lean in Leeds
Free to attend, tickets needed
🖱 Book tickets here

Saturday 31 Oct
10:00 - 11:30 BST
'Autumn's Release'
Live session of reflective writing, art making and group supervision
£22
🖱 Book tickets here
---
Thanks for reading; I hope you like this new interface. (If not, tell me!) Any thoughts, suggestions or compliments on what you read, try out Substack's commenting feature or drop me a line hello@eleanorsnare.com.
Make art and make change,
Eleanor